If you are one of the 50% of men and more than 30 million women experience some level of hair loss before age 50 this article is for you. Though not uncommon, losing hair can have a significant psychological effect on the sufferer. The hair loss treatment products have become a popular if somewhat unscrupulous industry throughout the world.
Capillus claims to counter the effects of hair loss with an FDA-approved device that looks like a baseball cap outfitted with laser diodes. For those that use it consistently, the company promises you will experience less hair loss and restored growth and thickness in places where your hair is thinning. The important part of that sentence is "USE IT CONSISTENLY"
Will these caps work as promised to restore your hair? Our research below will help you make an informed decision, however the most important question you should ask, is will you use it consistently?
What Is a Capillus Laser Cap?
Capillus sells hair regrowth baseball caps outfitted with lasers. If you wear this hat daily, the company claims that it will stimulate and energize the cells within your hair follicles. This can reverse hair loss and encourage thicker, healthier hair.
This USA, Miami-based company began in 2012. Today, it manufactures a variety of surgical and non-surgical medical devices designed to combat hair loss. In this article, we will focus on their very popular hair loss caps.
The cap promises that photobiomodulation through low-light laser therapy is the key to these results and that the device is a safe, effective way to restore your hair. You are meant to wear the cap for six minutes a day (it comes with an auto-shutoff feature) for as long as you want to maintain your results.


The company states that results vary between individuals, but you can expect your results to follow this general timeframe and use the cap consistently.
0–3 Months: You may notice an increase of shedding, which is a sign that the treatment is working, and your scalp is making room for new hairs.
3–6 Months: Shedding should slow down, and hair might appear slightly fuller
12 Months: Your results may start being noticeable, especially if you took before and after pictures
24 Months+: You'll see the full impact by now, and should maintain the results for as long as you continue the treatment.
Do Laser Caps Work for Hair Loss?
Since the technique was invented in the 1960s, LLLT (low-level laser treatment) has been used to treat many medical conditions, including chronic pain, ulcers, headaches, and male and female pattern hair loss.
The technique was first approved for hair loss treatment by the FDA in 2007 in the form of a laser comb. Today, Capillus claims its laser hats are an easier, more effective method for experiencing the benefits of LLLT for hair loss.
As stated above, Capillus hats purportedly utilize low-level laser therapy to trigger the biological effects of photobiomodulation. This is the process of stimulating and energizing cells in the hair follicle to stimulate hair growth and prevent your hair from falling out.
Capillus suggests that wearing its caps for six minutes a day will improve cellular respiration in your hair follicles, which in turn promotes a healthy growth cycle by increasing oxygen availability and nutrient delivery.
This, in turn, leads to thicker, more durable hair shafts, and stimulated sebaceous glands that promote silkier hair.
Do these claims hold true? Here's what the research says.
A double-blind, clinical study of the Capillus272 Pro device indicated that 17 weeks of treatment with the device improved hair counts by 51% more than participants who used a placebo. It was found to be a safe, effective treatment for androgenic alopecia and other forms of hair loss.
A 24-week study published in Lasers of Medical Science in 2019 found that wearing laser helmets (similar to Capillus) was found to be an effective treatment against hair loss in 36 men and women, as it led to an increase of hair density and diameter compared to a placebo group.
2013 research published in Lasers in Surgery and Medicine found that LLLT at 655nm—the same level used in Capillus caps—for 16 weeks led to statistically significant improvements in hair counts and density in men with alopecia.
A 2014 meta-analysis in Lasers Surgery Medical of studies on hair loss and LLLT found that the practice appears "both safe and effective," though parameters still need to be determined.
These studies look promising, but it's important to note that they are small—often involving fewer than forty people. Likewise, "statistically significant" improvements to hair growth might still be too subtle for most people to notice or appreciate. The true belief is that if you use this your cap consistently it will work for you over a period of time. Most people tend to use it for a short period of time, don't see immediate results, and then stop using the cap as directed.
More robust research is needed to prove the effectiveness of this technique for hair growth, especially regarding how study participants felt about the improvements for themselves.
Does Capillus Cure Baldness?
While Capillus is branded as a hair regrowth product, it's important to note that the company doesn't claim it can cure baldness. Instead, this laser therapy hat is meant to restore the health of existing hair follicles, including thin or dying ones.
In other words, Capillus won't regrow your hair where it doesn't already exist and consequently won't affect places on your head that are already bald. For this reason, the company recommends its devices for the earliest stages of hair loss so you can prevent it from further developing.
This device isn't suited for all types of hair loss, and it shouldn't be your only strategy to combat it. Many vitamins have been shown to be effective for hair loss.
"As there are many types of hair loss, I would recommend a patient be evaluated by a dermatologist specializing in hair loss, prior to starting [treatment with Capillus laser hats]," says Dr. Juliya Fisher, a board-certified dermatologist who practices at JUVA Skin and Laser Center in midtown Manhattan.
Mac Fadra, the CEO of the international hair loss clinic Maxim Hair Restoration and a personal user of laser caps similar to Capillus, agrees that these caps should be considered as one out of many options for combating hair loss.
As he explained to us, "laser hair therapy can be a useful ancillary hair loss treatment if and when combined with other modalities such as minoxidil, finasteride, hair transplants, and other treatments. "
Are Capillus Laser Caps Safe?
According to the company website, all Capillus laser technology operates at 650 nm, which is considered a safe level that won't damage skin cells. You might irritate your eyes if you overexpose them to the lights, but using the cap as designed shouldn't lead to problems.
You can expect to feel some mild warmth when you use the device, but it shouldn't burn your skin or harm you in any other way.
Capillus Laser Cap Models and Cost
At publication, Capillus offered three hats at different strengths and price points:
| | CapillusUltra | CapillusPlus | CapillusPro |
| --- | --- | --- | --- |
| Price Per month (If choosing the payment plan) | $28/month | $56/month | $84/month |
| Full Price | $999 | $1,999 | $2,999 |
| Strength | 410 mW | 1010 mW | 1360 mW |
Learn More Here
The primary difference between each hat is its total megawatt output. At 1360mW, CapillusPro delivers more than three times the output of the 410mW Capillus Ultra. The idea is that more lasers in the hat lead to more surface area coverage of your scalp and better hair growth results.
We reached out to Capillus customer service to learn more about the difference between these models. They responded that the difference in wattage between them affects the distance between the diodes within the dome.
While the lower-cost version will leave spots on your scalp that aren't treated, the higher-end model covers more surface area.
All three have only been approved by the FDA for six minutes of daily use, so it's not recommended that you wear a lower wattage hat for a longer time to try to mimic the effects of a higher wattage model.
A 12-month satisfaction guarantee covers all Capillus laser devices. This means that they can be returned up to 12 months after purchase, though your refund will be deducted a 25% restocking fee. Only fully functional like-new lasers qualify for this guarantee.
The company will repair or replace any defective caps at no charge at any time. You can contact customer service from 8:30 am to 7 pm EST Monday-Friday at (844) 280-4680 or request a Return Material Authorization at (786) 888-6249.
At Costco, Capillus hats range from $1,699 to $2,299 for the Plus and Pro models. These orders also include a four-piece set of hair-care products from Capillus, including the brand's shampoo, conditioner, revitalizer, and activator.
Any purchases made through Costco can be returned within 90 days for a full refund, including shipping costs. Capillus's restocking policy doesn't seem to apply to Costco's orders.
Doctors Review Capillus Laser Therapy Caps for Treating Hair Loss
At Capillus, we understand that physicians are best qualified to evaluate the cause of hair loss and determine the best course of action for each patient. Over the years, physicians have seen the results low-level laser therapy (LLLT) has on treating hair loss patients suffering from androgenetic alopecia (pattern baldness). Since 2012, hair transplant surgeons have been prescribing clinically proven and FDA-Cleared Capillus laser therapy devices to their patients.
Read what some of our esteemed physicians have to say about their experiences treating patients with Capillus.
"I've chosen, in my practice, to offer the Capillus laser cap because it offers the greatest fluence. What is fluence? Fluence is the amount of energy delivered per square centimeter or joules per square centimeter. The Capillus cap has the most number of lasers of any one sold in the market (272),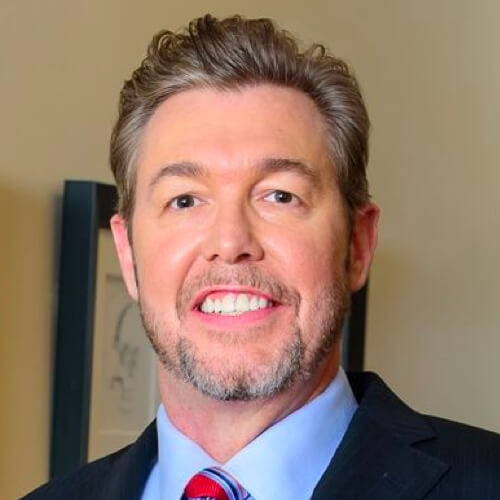 DR. KEN ANDERSON
Atlanta
"I think that the Capillus272 is the first FDA-cleared device in its class that has the amount of diodes that it has. There are other devices that are out there, some that fall just short of providing those additional diodes. And so, I think the leadership of the company really has been something that has been impressive to us. Everybody, from the President of the company all the way down, has been superior as far as their warranties, and how they handle customer service."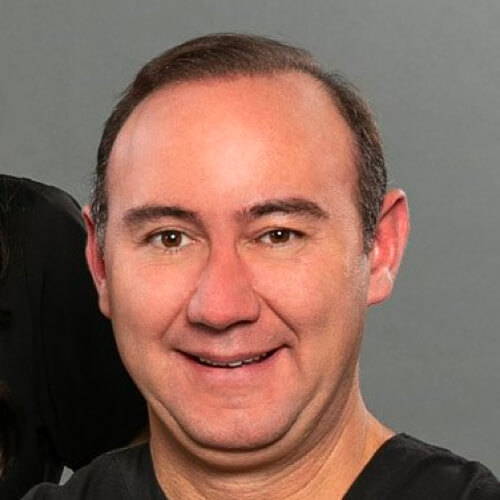 DR. MARK A. BISHARA
Texas
"Laser therapy is a wonderful product for both men and women alike. I do find that some women are not good candidates for a transplantation because the donor density is insufficient. [Laser therapy] is a wonderful option, for women especially to use, because it can stabilize further progression of the thinning hair. Thinning hair in women is devastating. Anything we can do that is medically sound, scientifically proven to treat them, is what I want to offer to them. Laser therapy is a wonderful option."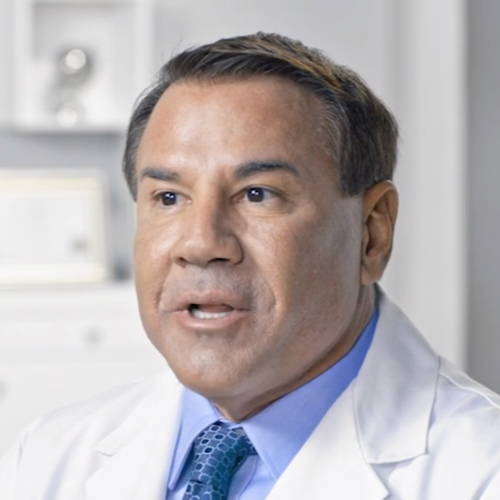 DR. ROBERT LEONARD
New England
"I like the type of lasers that you can actually put on the scalp and walk around with because it has a battery pack. That seems to be the laser that is most compliant with patients and compliance means efficacy."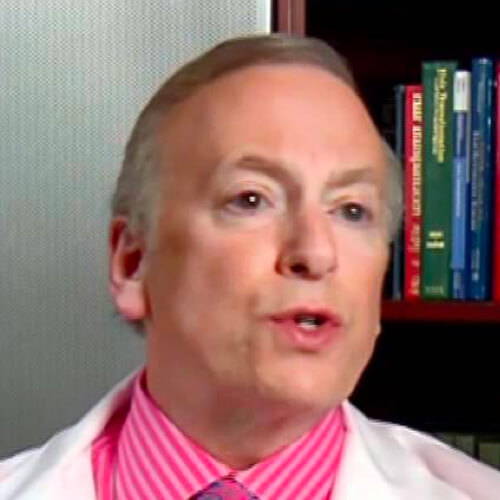 DR. SHELLY FRIEDMAN
Arizona